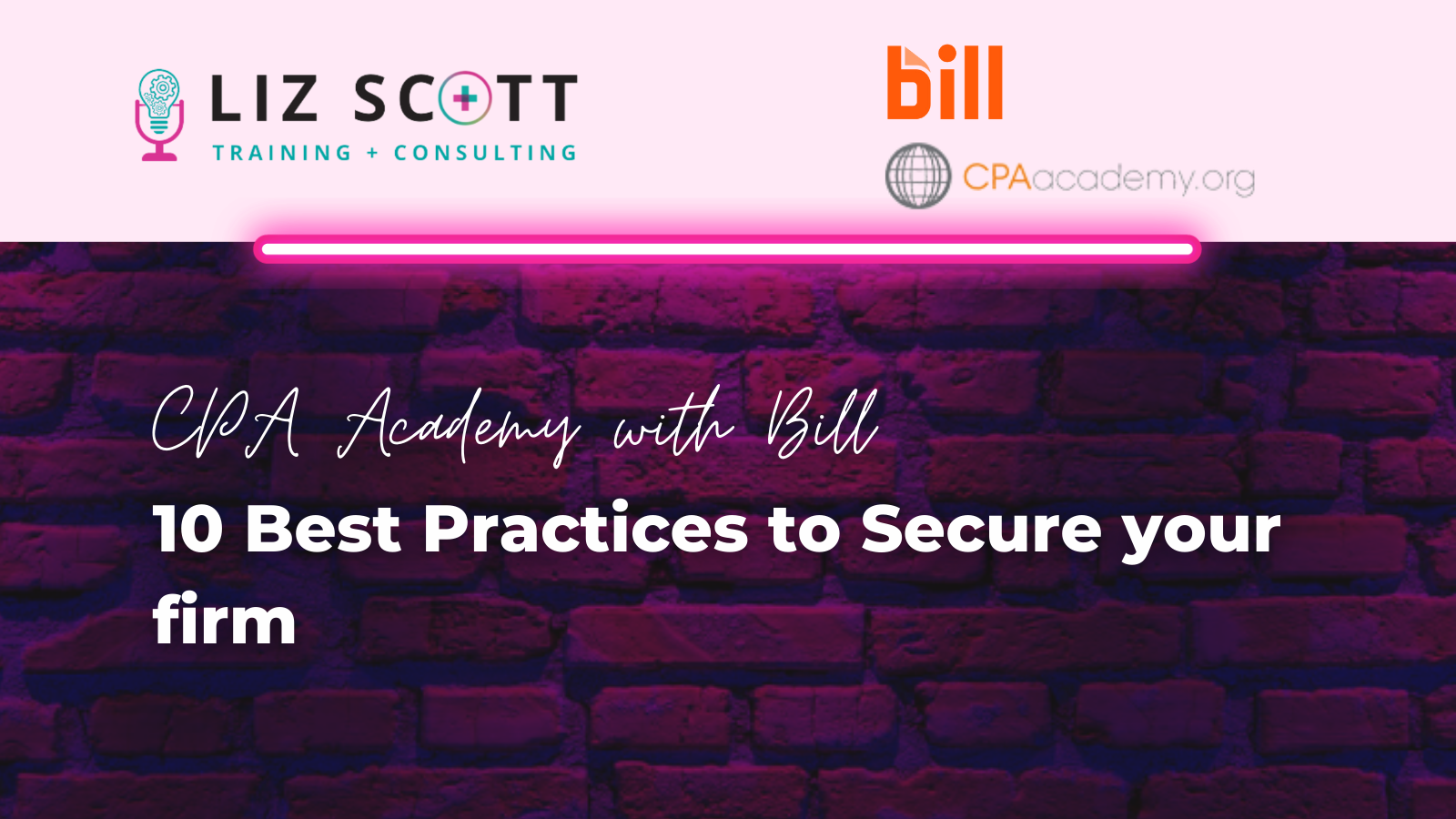 With the rise of cyber-attacks and data breaches, it's important to take steps to protect your firm and its data.
Keeping your firm secure should always be a priority. While the tech-savvy business owners may feel they know how to secure their firm and stay up to date on the latest trends, there are certain best practices that should be adopted and regularly employed to protect your business and its data.
In this webinar we will cover the 10 best practices to help secure your firm and keep it safe from malicious activities.
Learning Objectives:
Identify the requirements for a secure digital firm and workforce
Enhance your cyber security by identifying measures to take
Define ways to safeguard your team against security threats