Hey there, friends! You'll want to hear about the new feature from QuickBooks Online. Recently, they introduced check image integration, which makes viewing check images directly from bank feeds possible. And the best part? It's easy and hassle-free! In this blog post, we'll discuss how this addition to QuickBooks Online can help you manage your finances more efficiently and become a valuable tool for businesses worldwide.
What is the check image feature?
First and foremost, QuickBooks Online's check image integration feature saves users time and provides ultimate convenience. Now you can access expense check images in the transaction tab by clicking on the attachment's icon. You will see a zoomable front and back view, which makes the process straightforward and advanced. This feature offers multiple attachments to deposit checks, which can include a deposit summary of all checks relating to the transaction. So, you won't have to spend hours searching through your bank to check images. This streamlined process makes it easy for you to keep track of your finances.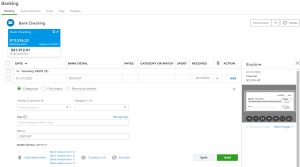 With QuickBooks Online's check image integration feature, users can obtain a clear view of all the checks related to each transaction. The feature offers a more efficient way to track expenses and ensures that everything is organized in one place. This tool brings speedy solutions to the bookkeeping process, allowing you to spend less time on administrative tasks and more time growing your business. Another exciting feature is when there is a deposit, it will attach the Deposit Summary sheet and images of each check.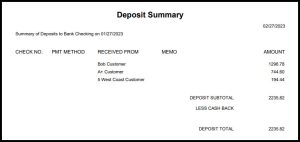 QuickBooks Online has been providing valuable tools for financial management aimed at supporting individuals and businesses alike, and with the addition of the check image integration feature, they continue to enhance the user experience. The platform offers solutions for invoicing, tracking expenses, and managing finances to aid in the successful and competent growth of your business. You can also use this feature with deposits too!