There is some new exciting stuff coming for all of you QuickBooks Time users! It is now being rolled out to QuickBooks Online Premium and Elite Payroll users who use QuickBooks Time. Check out this video to learn more!

What's New in QuickBooks Time!
One of the most significant changes you'll notice is the addition of a dedicated "Time" option on the left-hand navigation menu within QuickBooks Online. This means you can now access QuickBooks Time seamlessly from within your QuickBooks Online account, eliminating the need to open a separate browser tab.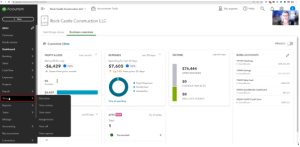 What can you do?
With this new user interface, you gain access to multiple tabs, much like the ones you're already familiar with in Payroll.
Here's a sneak peek at some of the key tabs you'll find:
Overview – A task list that closely resembles what you see in Payroll.




Manage Time Entries – Efficiently approve and manage time entries directly from the Time tab.




Time Team

– Keep track of your team's time effortlessly.




Assignments

– Easily map assignments to team members for enhanced organization.




Time off

– Streamline the management of time-off requests for your team.




Time reports

– Various reports available

Switching back to Classic View
Should you prefer the classic view, fear not! You can effortlessly switch back to it by simply clicking the "Go to classic QuickBooks Time" button. This option provides a familiar experience for those who prefer the previous interface.
The best part? Everything is now conveniently integrated into QuickBooks Online, so there's no need to switch between platforms seamlessly. This marks just the beginning of the exciting changes we can expect from QuickBooks Time. Stay tuned for more updates and enhancements that will further enhance your experience.
To dive deeper into these changes and explore the new exciting features in detail, click here.